A new beginning awaits you in VirtualCity !
Come and visit the city and meet other players, chat over a coffee or a mojito. Who knows, it might even lead to a love story!
Don't be afraid to tell a joke or whatever you want to say, as long as you don't show off your science, there's little chance of being taken for a snob.
If you're tired of renting your studio, save up and buy an apartment, a television, a piano or anything else you want.
If you want to be entertained or win some money, why not try your luck at the casino or play some arcade games.
Fully customizable content
Build your rooms by adjusting the floors and walls to your taste without a grid. You can change the colors of all the objects, resize, stack and rotate them as you like! You can even use your photos and paintings to create objects!
PLAY TOGETHER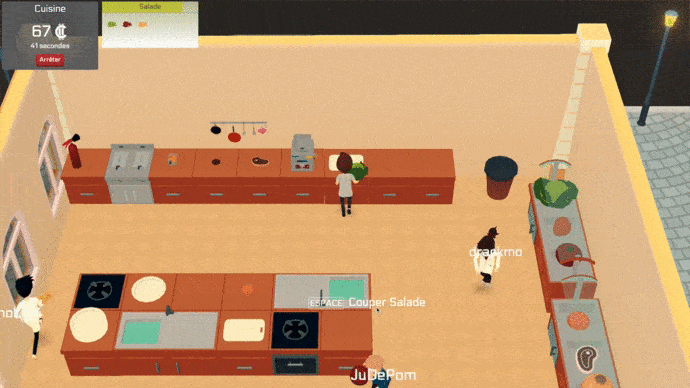 VirtualCity has many games to offer such as Roads, Castle, or Crushed, and many of them can be played with more than one player, such as Uno and Bombs in the Arcade, cook chief in the restaurants, or SuperQuiz in the TV Studio!
Dozens of skills to discover
Treasure hunting, crafting, science, piano, cooking, writing or programming, dozens of skills and objectives are waiting for you in VirtualCity, enough to make a career and to build your own little piece of paradise!
© 2011 - 2021 VirtualSociety