Weekly review #16
Hi folks! This week, we ordered goodies for our upcoming events, prepared the Indie Game Night for this Friday, and updated our website!
Goodies Preparation
In the next few weeks and months, we have a number of planned events: the Indie Game Night in Strasbourg, two participations in the Foire Expo de Nancy, Vandoeuvre in games, etc. So, we ordered some goodies: VirtualSociety t-shirts, business cards, and a roll-up banner! You can see a preview of all this in the photo of this article.
For the t-shirts, we distributed some to a few people from Inria who have been very helpful to us, as well as to several long-time supporters of the game. We will try to gather as many of these people as possible for a nice group photo soon!
Refreshed Website
We have redesigned the website, including the devblog, the roadmap, and the "about" pages, to make them more attractive and user-friendly. We hope you like the new look!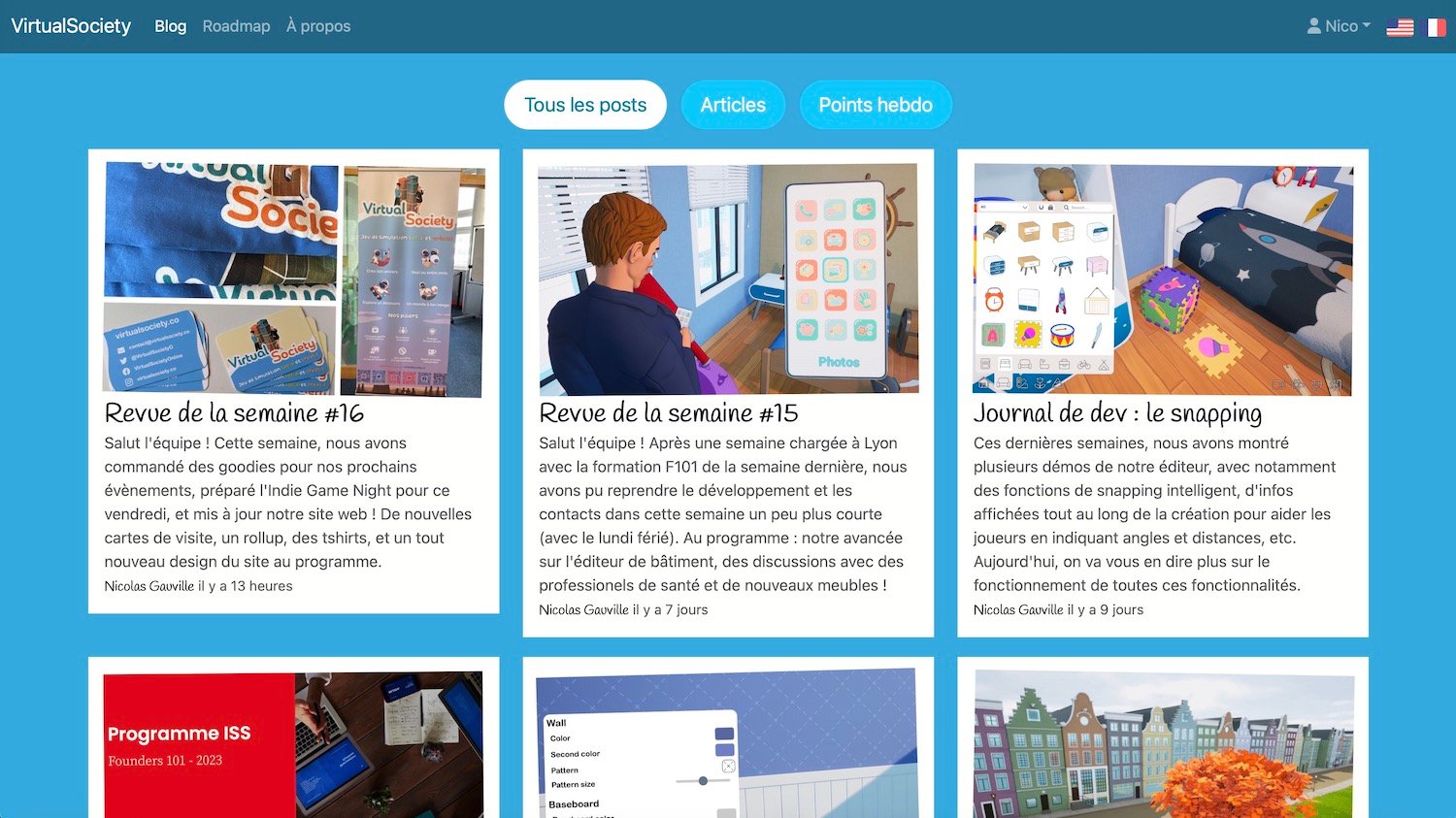 Indie Game Night
Lastly, this Friday, we are participating in the Indie Game Night in Strasbourg, thanks to the invitation from EastGames! It's an opportunity to showcase VirtualSociety and our story at the Shadock. The event should be broadcasted on YouTube soon!
Thank you for your support, and see you next week!